See on Scoop.it – Odin Prometheus: Earth's History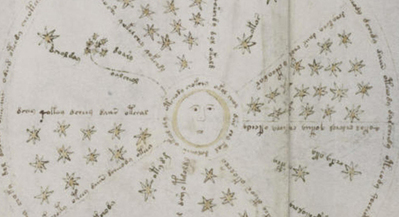 AN award-winning professor from the University has followed in the footsteps of Indiana Jones by cracking the code of a 600 year old manuscript, deemed as 'the most mysterious' document in the world.
Stephen Bax, Professor of Applied Linguistics, has just become the first professional linguist to crack the code of the Voynich manuscript using an analytical approach.
The world-renowned manuscript is full of illustrations of exotic plants, stars, and mysterious human figures, as well as many pages written in an unknown text.
Up until now the 15th century cryptic work has baffled scholars, cryptographers and codebreakers who have failed to read a single letter of the script or any word of the text.
Over time it has attained an infamous reputation, even featuring in the latest hit computer game Assassin's Creed, as well as in the Indiana Jones novels, when Indiana decoded the Voynich and used it to find the 'Philosopher's Stone'.
However in reality no one has come close to revealing the Voynich's true messages.
Many grand theories have been proposed. Some suggest it was the work of Leonardo da Vinci as a boy, or secret Cathars, or the lost tribe of Israel, or most recently Aztecs … some have even proclaimed it was done by aliens!
See on www.beds.ac.uk