Cetacean campaigners of the World. Honor the Orcas. Dive in!
Odin Prometheus's insight:
Odin Prometheus @odinprometheus
Earth science, Natural science & Zoology student Odin Prometheus
Scoop.it!
Scoop.it!
 The Carthaginians were led by a general named Hamilcar whose oldest son, born in 247 BC, would go on to become one of the most famous generals in …youtube.com
Scoop.it!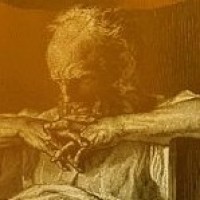 ante diem v idus septembres ludi Romani (day 5) 490 B.C. — battle of Marathon (by one reckoning) 3 A.D. — Gaius Caesar, adoptive son/grandson of the emperor Augustus, is wounded at Artagira 9 A.D. — Quintilius Varus …
Scoop.it!
Scoop.it!
 Telegraph.co.uk
'My Brief History' by Stephen Hawking
Boston Globe
The theoretical physicist's book "A Brief History of Time" has sold more than 10 million copies, making its wheelchair-bound author a global science superstar.
Scoop.it!

 An Israeli archaeologist says she has uncovered a rare trove of ancient coins and medallions near Jerusalem's Temple Mount.