See on Scoop.it – Odin Prometheus: Earth's History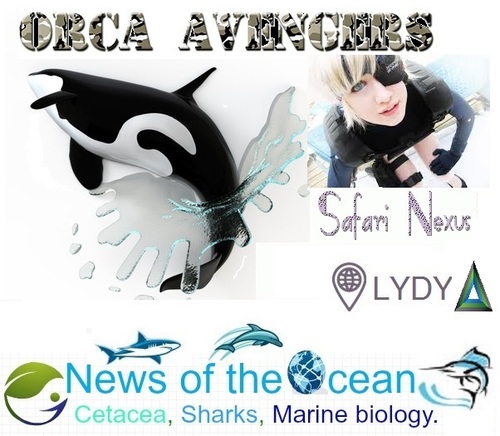 U.S. Marine Mammal Protection Act.
1972
passed by the U.S. Congress.
1994 as amended, jurisdiction of the care and management of captive marine mammals passes from the U.S. National Marine Fisheries Service to the Animal Plant and Health Inspection Service.
Early Killer Whale Capture Attempts on Record:
1961, November Marineland of the Pacific, south of Los Angeles, discovers a single orca feeding alone in nearby Newport Harbor. They corral the female whale, finally hoisting it onto a flatbed. When the whale is introduced into the tank, she smashes head-on into the wall. Frank Brocato, Marineland's head animal collector at the time, recalls: "We'd suspected the animal was in trouble because of its erratic behavior in the harbor…But the next day, she went crazy. She started swimming at high speed around the tank, striking her body repeatedly. Finally, she convulsed and died." The autopsy reveals she suffered from acute gastroenteritis and pneumonia.
1962, September
Frank Brocato, Marineland's head animal collector, and his assistant, Boots Calandrino, bring their 40-foot collecting boat, the Geronimo, to Puget Sound, Washington, to search for another killer whale for the aquarium. After a month of searching, they found a mature male and female orca in Haro Strait, off San Juan Island. "The female, who seemed to be chasing something, headed straight for the boat. At that moment, Brocato saw a harbor porpoise cross the bow and skirt the ship…The porpoise was followed by the female orca, in hot pursuit." The two animals circled the boat, the little porpoise apparently using the boat as a shield. "'I reeled there was a good chance to use the lasso,' said Brocato, remembering the incident. 'So I put my partner out on the bowsprit and told him to watch for that porpoise… because the orca might be right behind it. And it was. He slipped on the lasso. We had her. But then everything started to go wrong.' The cow cut sharply and dived under the boat,…its last few turns caught the heavy nylon line and wound it around the propeller shaft, immobilizing the boat. …The female ran the end of her 250-foot-long tether and surfaced at the edge of the mist. Then Brocato heard screaming high-pitched piercing cries coming from the female. …the big male appeared out of the mist a few minutes later, and together, the two animals started swimming at great speed toward the boat. They charged several times, turning away only at the last instant but thumping the boat with a sound thwack of the flukes as they passed. …Brocato grabbed his 375-magnum rifle and started shooting. He put one bullet into the male, who then disappeared. But it took 10 shots to kill the female. … That night, Brocato towed the carcass to nearby Bellingham to have the animal weighed and measured. …Brocato took the teeth as souvenirs, and the animal was rendered for dog food."
See on www.pbs.org