See on Scoop.it – Odin Prometheus: Earth's History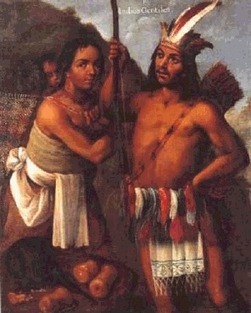 About the Ancient Web:
The Ancientweb strives to become the best online destination that provides information, a community and resources for those interested in the cultural heritage left to us by our ancient ancestors. As our site and creative efforts continue to evolve and will provide the following benefits for our growing community.
For Students & Teachers
We believe that by developing the tools necessary for teachers and students to connect, we can foster learning and appreciation of the past. We are still striving to develop a suite of tools that will help us achieve these aims.
For Our Community
We would like our community to grow, and become a destination for anyone interested in the ancient past of their own culture, as well as those they would like to learn about. We are going to create the tools necessary to allow for everyone to contribute to an amazing online user experience.
To Preserve the Past
We believe that the trade in antiquities and the destruction of cultural sites is destroying our past. We hope to begin awareness campaigns to promote the proper study of our ancient heritage, and will partner with authors, professionals in the field, museums, and cultural institutions to help them raise revenue for their ongoing studies and efforts to preserve our ancient past.
See on www.ancientmexico.com
Related articles