See on Scoop.it – Making a difference in the World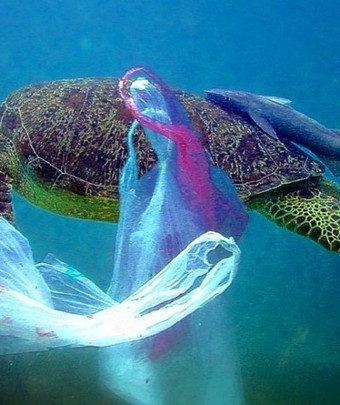 The Plastic Bank is setting up plastic repurposing centers around the world, where there's an abundance of both waste plastic and poverty.
We are empowering people to harvest plastics as a currency they can exchange for tools, household items, parts & 3D printing.
Our mission is to remove plastic waste from the land, oceans and waterways while helping people ascend from poverty and transition into entrepreneurship.
We call harvesting and repurposing plastics like this "Social Plastic".
Our goal is to lead the movement towards worldwide demand for the use of Social Plastic in everyday products. The higher the worldwide demand becomes, the higher the reward will be for harvesting Social Plastic.
Join our social plastic movement to start changing the world through your purchasing power.
The Plastic Bank is an organization designed to remove plastic waste from the worlds oceans, beaches and waterways while simultaneously empowering people living in poverty to raise their standard of living.
Our goal is to establish 'Plastic Banks" strategically located in impoverished areas with an existing abundance of plastic waste. The Plastic Bank will offer people both education and the opportunity to exchange recyclable plastics for credits that can be used for the printing of 3D products, repurposed necessities and/or micro-finance loans.
A major focus will be on educating and empowering local people to reveal the value in themselves and to see the value in transforming repurposeable plastics into necessities and entrepreneurial opportunities. Additional efforts will go towards community collection projects that raise the overall standard of living in host communities.
See on plasticbank.org